You can use the Ctrl+A shortcut to select all in the file list pane.
Or you can select and queue the base folder via the "Navigation Tree" pane when selecting it via the file listing is not possible due to permissions or the base folder being root.
The navigation tree can be toggled via the first button on the sub navigation toolbar as shown below: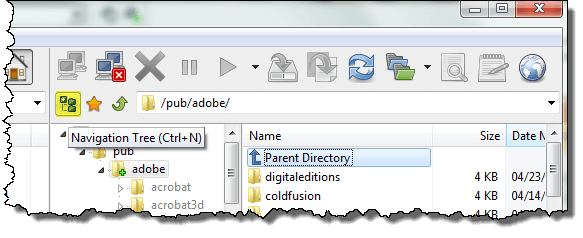 Alternatively you can queue the folder via a raw command command, from the main menu > Commands > Raw Command
Code:
/queue -d "/source/path/" "c:\target\path\"